Complete Story

11/07/2019
Don't take your newspaper advertisers and customers for granted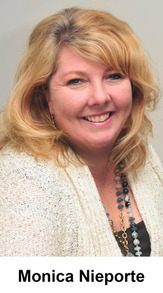 By Monica Nieporte, President and Executive Director
Many papers are now in "budget season" – please take some time to make this more than a math exercise. If each edition is a high quality product that is relevant to the local community and you're providing good customer service to your advertisers, news dealers and readers, you have a sustainable business. If you are missing one of those components, at some point you will have to have a new strategy or someone else will come in to your market and fill the void with your readers, advertisers or both. If you're not taking care of your business, someone else will see that as an opportunity.
When is the last time you pulled a Top 20 advertiser list for your paper? Are you surprised by any of the names on it?
Is your local sheriff, auditor or prosecutor's office on that list?
Does their account representative treat them as a Top 20 advertiser? Do they spend time with them face to face, going over the best methods to get their message out and talking about whether the ad produced the results they desired?
Did people respond to the message? Did they get a good turnout at a sheriff's sale? Did people on the delinquent tax list come in and pay their taxes?
When is the last time you pulled a subscriber or dealer list? Is there a corner store who has faithfully carried your paper for the past 50 years? A subscriber who has faithfully renewed his or her annual subscription for decades? Have you ever taken the time to figure out who they are and thank them for it? Even just a simple phone call letting them know you appreciate their business? What about that advertiser who has faithfully bought the back cover of a special section for the past 10 years?
We all have longtime customers that unfortunately get taken for granted. All of the love is showered on the new advertiser or new prospect we are trying to woo into the paper, on our websites or get to subscribe. We all experience this as consumers too. How many of you have been frustrated (to put it mildly) when your cable company offers a bundle price for a new customer that is about 50% cheaper than what you're paying every month and you've been a loyal customer of theirs for years – or decades even? How many times have you mumbled to yourself, as you grudgingly paid the bill, " I wish I had an alternative". You say that, probably not because you're dissatisfied with the service, but because you're dissatisfied with not feeling like a valuable customer.
Now go back to your Top 20 advertiser list again. Is there anyone on there who might feel that way about you? Who is "at risk" of taking their advertising money elsewhere if they felt they had a new opportunity to reach their desired audience? If the right pitch comes along from a digital company, a direct mail business, another local media outlet? Are there subscribers who have given you second, third and fourth chances to get a reliable carrier on their route who may just say "enough is enough" when you start charging them for "premium" editions or eliminate yet more local reporting positions and a huge amount of local news from the paper they used to love to read?
Good customer service has become somewhat of a lost art but it is more important now than ever. People don't owe it to us to continue to subscribe to our papers. They have to want to receive the product you're putting out. Advertisers don't owe it to us to continue to spend money in products when they hear through the grapevine other customers are getting better rates and the content of the paper has diminished so much that there are only a couple of stories with a local byline in each edition and the rest is content from the AP or shared stories from the rest of the newspaper group in communities they don't care about. Just because your company owns a newspaper in another town does not mean your readers want to read about that town's city council meeting. In fact, it likely frosts them that they're paying to receive a paper that is nothing more than an intercompany news wire.
Might I suggest that our industry has been a bit arrogant about such things and for many years have taken our audience and advertising base for granted while companies like Facebook successfully lured them away. It's time to get back to providing the type of product generations of people in our communities have made part of their lives and counted upon for local news, sports, social and business information.. We still have a window of time in which to get this right.