Complete Story

08/21/2020
Call to arms on USPS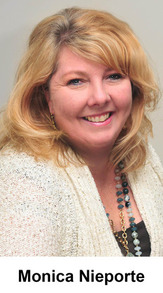 By Monica Nieporte, OMNA President and Executive Director
This is a "Call to Arms".
Every newspaper in Ohio should be reaching out to their Congress representatives and expressing concern for the current slow down with the US mail system.
Many newspapers in our state have eliminated carrier routes and put their publications in the mail – either as the whole method of delivery or as a hybrid model where some city routes are maintained but most rural routes are mailed.
If people don't get their newspapers, they won't call the post office or President Trump to complain – they will call you. This could result in canceled subscriptions and lost revenue, which we can ill-afford.
Sure, as an association we can send one letter to Nancy Pelosi and Mitch McConnel – but even better would be if our two senators got flooded with letters from all of you and there were dozens of representatives who heard from their local paper. After all, you are their direct constituent and they have to rely on you to get their news releases in your papers and ask for endorsements and coverage of their events.
Do not delay in doing this – the mail slowdown is happening now and just because newspapers may not have been affected yet doesn't mean they can't or won't be.