Circulation Links
Outstanding Carriers
The Carrier of the Year Achievement Awards Program was established in 1952 to honor youth newspaper carriers throughout Ohio. Over the years, a number of changes have been made to enhance the program that is now known as the Ohio Newspaper Carrier of the Year Award. The program and annual awards banquet were originally named for the founder, Glenn L. Cox, former Circulation Manager of the Dayton Daily News.
About the Awards
Winners receive a cash award of $1000 and a plaque of recognition. Runners-ups receive a $500 cash award and a plaque. Newspapers with a winner or runner-up in this competition will also receive a plaque from ONA recognizing their carrier's accomplishments.
The selection process is based on a point system, which includes:
Route management: including CPM, increase of customer base, level of service
Personal, scholastic and community service
Supporting documents: such as letters of recommendation, photo, DM letter, other documents
2017 Winners
The 2017 Carrier of the Year Awards were presented at the 2018 ONMA Convention, which was held February 7 & 8 at the Columbus Hilton/Polaris.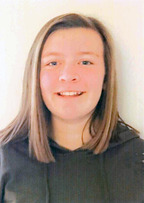 Riley Borgerding
Marysville Journal-Tribune
Marysville, OH
2017 Youth Carrier of the Year
In the short time that Riley Bordgerding has been delivering the Journal-Tribune, she has made a large impression with her customers. Each and every day Riley delivers she goes above and beyond to make sure her 93 customers are well taken care of.
'Reece'-ently, Riley stuffed the Thanksgiving edition with a 2 pack of Reece's cups to show her appreciation for her customers. Not only did the subscribers appreciate the extra mile that Riley went, so did the Journal-Tribune with a front page story.
Cheryl Welty, Riley's manager, says "Riley takes the extra effort to correspond with each customer" and "all of her efforts have been rewarded by the customers with a large amounts of tips".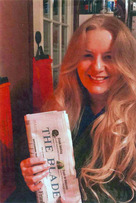 Julie Held
The Blade
Toledo, OH
2017 Adult Carrier of the Year
Our adult Carrier of the Year winner, Julie Held, has found that "a clean and dry newspaper delivered at a predictable time and place, is the key to keeping the subscribers happy." With an attitude like Julie's it goes to show that the doing little things and going the extra mile can make a lasting impact. As her DM, Bob Borer, has the honor and privilege to work with her during her 19 years delivering The Blade.
As a carrier, Julie finds it "ridiculous" to be able to get paid and do what she loves, driving the NW Ohio roads at night and listing to talk radio. Julie's 230+ subscribers appreciate what she loves to do and the service that she provides them.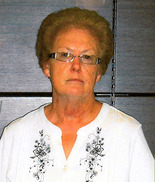 Freda Edwards
Wilmington News-Journal
Wilmington, OH
2017 Senior Carrier of the Year
One word can be used to describe the Senior Carrier of the Year award winner Freda Edwards, DEDICATED. For the past 40 years, Freda has been delivering newspapers for the News-Journal. In Wilmington. During her carrier, Freda has never missed a delivery day which includes working through illness' and the dark days when her husband passed away. Freda explains her willingness to work, "you have a job to do and no one is going to do it for you, so you keep on going". This mentality makes her a favorite amongst her fellow carriers and the staff of the News-Journal.
When Freda is not delivering to her 180+ subscribers, she spends her time baking cookies and other baked goods for her friends and the patients at the local nursing home she visits frequently. Freda's manager, Dawn Gunkel says, "Freda is one of the kindest people that I know, and I believe if we had more people like her, the world would be a much better place".
2016 Winners
The 2016 Carrier of the Year Awards were presented at the fall circulation conference, which was held October 2 and 3, 2016 at the Nationwide Conference Center in Columbus.
2016 Youth Winner (up to 18 years of age)
Jacob McNulty, Sentinel-Tribune, Bowling Green, Ohio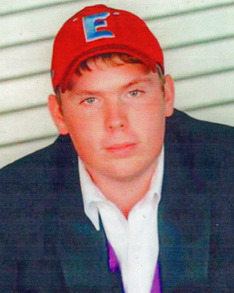 Jacob started with just 21 papers in the small village of Lucky, Ohio. Luckily for the customers he added two additional routes for a total of 64 customers. He states, "I like being a carrier because you get to meet people in the community that you normally never meet".
In his three years of service, Jacob has only had one complaint. Hilda Reed, Carrier Supervisor states "during that time he has demonstrated his aptitude for "hands-on" customer service". One of his customers expressed "Jacob is not just a carrier to me. He is a neighbor and a friend".
A Senior at Eastwood High School, Jacob excels academically, has won awards as Outstanding Freshman, Sophomore, and Junior for his participation in the choir. He was awarded the Linette Butler Quiz Bowl Award. He enjoys golf, is a member of the varsity baseball team, student council and National Honor Society. Jacob also assisted teaching Fourth Grade Church class, was a cabin leader for Eastwood's Sixth Grade camp and was chosen to participate in Buckeye Boy's State.
Runner Up: Will Kring, The Courier, Findlay, Ohio


2016 Adult winner (age 19-54)
Levi Rausch, The Courier, Findlay, Ohio
To offset the cost of preschool for his children, Levi began delivering The Courier in Arlington, Ohio. Working full time at the Equestrian Center at the University of Findlay, the early hours required of a newspaper carrier helped assure the needed extra income for his family, but more importantly preserved his time to meditate and spend time with his sons.
Delivering for close to four years Levi has an impressive .22 CPT's while delivering his 138 customers. "Even being hear impaired has not diminished his ability to go above and beyond" is how his District Manager, Earl August describes Levi. Levi makes it very clear that his success in managing his routes is due to the partnership of his wife Carrie. She helps every day in preparing the papers for delivery and manages any customer service concerns.
When not delivering his route, Levi enjoys the outdoors by hunting, running and playing coed softball. You will also find him playing baseball with his sons or swimming with his daughter. Levi is an assistant track coach at Arlington High School and volunteers at his church by providing Bible Study in sign language.
Runner Up: Mark Kunstmann, Sentinel-Tribune, Bowling Green, Ohio


2016 Senior Winner (age 56-over)
Homer McIntyre, Sentinel-Tribune, Bowling Green, Ohio
Our Senior Carrier of the Year award winner represents the Sentinel-Tribune from Bowling Green. Homer McIntyre not only represents an outstanding carrier, he represents and outstanding citizen. Homer says," I became a carrier for the exercise and opportunity to meet a lot of nice people". In his case the opposite is true - he became a carrier so that a lot of nice people could meet him. One of his customer states, "He is prompt and very conscientious of all weather conditions. He far exceeds some of my previous carriers." This 83-year young senior carrier has done much to inspire all of us. Delivering for the past seven years to his nearly 40 customers speaks to his dedication. Having a zero CPT speaks to his service.
Randy Machan, Circulation Director describes Homer as follows, 'If Homer would not be a Sentinel-Tribune carrier, he would still be an inspiration'. Homer has served our country in two wars - Korea and Vietnam. He obtained the rank of Sergeant Major, the highest enlisted rank in the US Army. He has been recognized for Meritorious Service and received the Army Commendation (Third Oak Leaf Cluster), The Bronze Star and the Purple Heart.
When he has time Homer like watching sports and playing golf. He is a member of the Am-Vets, Disabled American Veterans, Korean War Veterans Association, American Legion, Elks Lodge, and Eagle Lodge in Bowling Green. He is also a life member of the VFW and Military order of the Purple Hearts.
Runner Up: Paula Planck, Marysville Journal Tribune, Marysville, Ohio
2015 Winners
The 2015 Carrier of the Year Awards were presented at the fall circulation conference, which was held September 27 and 28, 2015 at the DoubleTree Hotel in Columbus.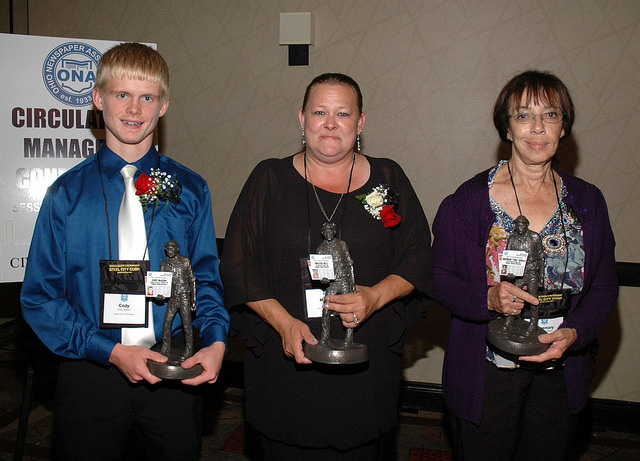 2015 Carrier of the Year Award winners from left to right: Cody Mason, The Findlay Courier (Youth Winner); Malysa Bell, The Toledo Blade (Adult Winner); and Rosemary "Tobi" Cowles, The Toledo Blade (Senior Winner)
About the Winners
2015 Youth Winner (up to 18 years of age): Cody Mason, The Courier, Findlay
Taking over for his older brother, Cody has been delivering The Findlay Courier for a little over a year and a half. As a 15 year old, Cody is learning to become a responsible person and "making sure things get done on my own."
Cody's personality is "other-centered," and it shows as he currently has a 0.0 cpm. Part of why Cody delivers newspapers is that it gives him time to "get to know" the customers on his route.
When Cody is not delivering The Courier, he spends his free time volunteering in his community and is a three-sport athlete at Riverdale High School.
2015 Adult Winner (age 19-54): Malysa Bell, The Blade, Toledo
For the better part of seven years, Malysa has been able to provide a service to her Toledo Blade customers before they start their day. One of the benefits of delivering that Malysa enjoys is handing a small business and being independent. Customer service is very important to Malysa. She states, "Making sure that my customers are happy is what helps maintain, as well as increase, customers on my route."
Part in what makes Malysa stand out is her involvement in the community. As the co-owner of the animal rescue program, Ford's Angel Paws Foundation, she is front and center in her community. This organization is very important to both Malysa and her fellow neighbors.
With the animal rescue, newspaper routes and seven children and three stepchildren, Malysa does not have a hard time staying busy.
2015 Senior Winner (age 55 and over): Rosemary "Tobi" Cowles, The Blade, Toledo
"Having fun since 1981." That is the motto that Rosemary - or to her friends and family, "Tobi" - has been living by. Starting her first route in 1981, Tobi has been the cornerstone for The Toledo Blade circulation department. With 250+ customers, several things are key to her longevity. "Gas and oil for my car, a good night's sleep and lots of coffee."
Part of what Tobi loves about delivering newspapers is the flexibility of delivery and "wearing clothes you want."
Besides being a dedicated carrier, Tobi enjoys spending time with her children and grandchildren. Tobi is currently working on a children's book.
Past Carrier of the Year Award Winners
2014 Winners: Trey Newell, The Courier, Findlay (Youth Winner); Levi Rausch, The Courier, Findlay (Adult Winner); Wanda Phillips, The Courier, Findlay (Senior Winner)
2013 Winners: Chance Sonnenberg, The Courier, Findlay (Youth Winner); Ed Rouston, The Courier, Findlay (Adult Winner); Otis Maynard, The Telegram News (Senior Winner)
2012 Winners