Circulation Links
2017 Audience & Marketing
Mega Summit East
The Ohio News Media Association circulation members took part in one of the most powerful audience & marketing events of 2017, the Audience & Marketing Mega Summit East held at the DoubleTree in Pittsburgh on September 23-25, 2017.
Presented by ONMA in partnership with I-SCMA, NYSCMA and 360 Media Alliance, the conference allowed participants to listen to industry giants such as Mike Zinser, John Murray and Mather Economics. Participants also enjoyed an executive panel of young media executives discussing our future, 16 Sunday afternoon breakout sessions, outstanding networking opportunities.

2016 Circulation Conference Archives
Thank you to everyone who attended this year's circulation conference. Access the links below to download presentations, photos, programs and more information from the conference.
THANK YOU TO OUR 2016 CONFERENCE SPONSORS
GOLD LEVEL SPONSORS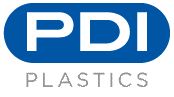 SILVER LEVEL SPONSORS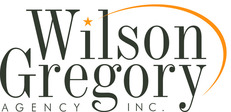 BRONZE LEVEL SPONSORS






HOST SPONSORS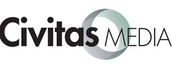 In-Kind Sponsors

News Media Alliance (formerly NAA)
Editor & Publisher
Special thanks to Jim Smith and the Steel City Corporation staff for coordinating the monthly promotions contest, emails, newsletters and providing the promotions book for the conference.

2015 Ohio Circulation Conference Highlights

The 2015 Ohio Circulation Conference was a success! Thank you to everyone who attended, especially our speakers and vendors.
For photos of the conference, you can go to the ONA's Flickr account by clicking here.
You can also see presentations made at the conference by clicking on the links below:
Click here to check out past Circulation Conferences.
Thank You to Our 2015 Conference Sponsors
The Zinser Law Firm
Civitas Media
Dix Communications
The Pisa Group, Inc.
Steel City Corporation
Wilson Gregory Agency Inc.
The Blade, Toledo
Prime Time Promotions
Newscycle Solutions
Schermerhorn Bros. Co.
Circseller, Inc.
Impact Sales Solutions, Inc.
Marketing Solutions Group
Hamilton Circulation Supplies
CirTech
American Solutions for Business
Bingo Promotions
Custom Signs & Graphics
TeleReach, Inc.
PDI Plastics