Complete Story

06/11/2015
Late in game, Ohio Senate throws public-records curve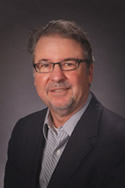 By Dennis Hetzel, Executive Director
Until mid-day Tuesday, I was going to do a legislative roundup that had positive news about the state budget and two Sunshine Law improvements that are moving closer to the finish line.
Then the Ohio Senate's version of the state budget landed. Like most state budgets, this back-breaking document is filled with "other business" that has little to do with the budget, including new language that would eliminate the last vestige of access that Ohio citizens have to records of who has concealed carry gun permits.
The language offered by Sen. Joe Uecker is identical to a bill he filed in 2013 that did not advance in the Senate after groups such as ours and the Ohio chiefs of police raised opposition.
That journalists have any access to this information has always been a thorn in the side of some gun-rights groups, though I keep trying to argue that 2nd Amendment and 1st Amendment advocates should be on the same page with this one.
It's important to recap the back story on how we got to where we are. (Thanks to Columbus Dispatch Editorial Page Editor Glenn Sheller for part of this synopsis.)
In 2004, it took a veto threat by then-Gov. Bob Taft to force the Legislature to allow journalists access to this information, which is compiled by county sheriffs across Ohio. In 2007, the Sandusky Register raised the ire of legislators by running a comprehensive list of local permit holders. That led to the current law, which has severe limitations. Journalists can see the name, county and date of birth of permit holders upon request to the sheriff. Journalists also have to memorize what they see as they aren't allowed to make copies or take notes while viewing the records.
In August of 2011, the Middletown Journal noticed increased concern among public officials about being in situations where they might face personal threats. So, they did a perfectly legitimate story in which they viewed the records to determine who among their local officials had carry permits and then interviewed them as to their reasoning for obtaining the permits. Even though several state legislators who favor gun rights were quoted and willingly posed for a photo that went with that story, it sparked a fresh outcry from some gun groups to close access to this information.
Fast forward to 2013 in which the decision of a paper in New York to run a complete list of permits in the wake of the Sandy Hook school shootings in Connecticut resulted in a new wave of statutory secrecy around the country.
These incidents prompted Sen. Uecker to introduce his 2013 bill. Based on interviews this week, the senator continues to assert that the privacy interests of the permit holders should trump any access to this information. (Sen. Uecker is an honorable man, by the way. We just disagree.)
Why should it matter to us? Here are some excerpts from my testimony:
The ONA has no position on whether Ohio should have concealed carry permits. However, once government decides to create a record, the law in Ohio couldn't be clearer that it is an open record unless there is a compelling reason to close it.
There is no convincing reason as to why county sheriffs should be allowed to maintain secret files of permit holders – or revoked permit holders -- available only to government officials with no transparency or meaningful outside scrutiny of how they're operating the program. Supporters of gun rights and the journalist community should be on the same page on this subject – at least that's how it seems to us.
The Ohio Supreme Court just ruled in a case out of Strongsville in Cuyahoga County that there must be real evidence to support the closure of a public record, not vague concern. This new language runs completely afoul of that decision.
Journalists around the country have done important stories based on access to this information. For example, the Indianapolis Star found 450 felons in 2009 who were improperly issued gun permits. The reporter for the story later remarked that he was pleasantly surprised by the reaction of many gun owners to his stories. They felt the coverage was, as the cliché goes, fair and balanced. That didn't stop the Indiana Legislature, unfortunately, from enacting new restrictions on access instead of dealing with the law enforcement problem exposed by the coverage. In 2011, the New York Times found that roughly 10 percent of concealed-carry licensees in North Carolina had criminal convictions, and local authorities had failed to revoke the permits as they should have in about half the cases. In Tennessee, some permits reportedly were given out as political favors and not based on qualifications.
These are legitimate stories. Journalists in Ohio should be able to do meaningful stories based on questions like these: What does the government do with this information? How well is the law being followed? If someone commits a heinous crime with a weapon, did the perpetrator have a valid permit? Is the local sheriff following correct procedures?
We think we have a strong case and will continue to press the Ohio Senate to restore the existing language as they consider the state budget between now and the end of the June.
Thanks go to the many ONA papers that quickly responded to our e-blast on Tuesday afternoon with stories and editorials. The Ohio Association of Broadcasters joined us in support on Wednesday, and I was able to testify about our concerns on Wednesday afternoon before the Senate Finance Committee. You can read my full written testimony by clicking here.
Encouraging news elsewhere in the budget
Tax reform we can support: The first iteration of the state budget had the potential to have major, negative economic impact on Ohio newspapers and many of our advertisers. We joined with a broad coalition of business groups, including other media organizations, to seek change.
Of particular concern were scary, broad definitions in language to expand the sales tax to certain services that could have been readily applied to advertising. The danger couldn't be more basic: If there is a sales tax on advertising, most advertisers simply will cut their spending by that percentage. No one's ad budget has an automatic increase of 7-8 percent built in. No newspaper can afford to take a 7-8 percent hit in their ad revenue.
Increases in the overall sales and commercial activity taxes also appear unlikely at this point, though still possible. This, too, would have raised expenses for every Ohio newspaper while only a few would benefit from the small business tax cuts the governor proposed.
Attorney fees and public records: For more than a year, we have been working to correct an Ohio Supreme Court decision that has made it all but impossible to collect attorney fees in public records litigation, even if you're right, unless the court issues an actual writ or order. This gives a tremendous advantage to obstinate government officials as few citizens or groups have the resources to litigate with the knowledge they can't even recover fees.
The court's technical interpretation of the language was not the intent of those who wrote the language, and we are guardedly optimistic our amendment to change the language will become law. (For more information on the DiFranco v. South Euclid case, you can click here.)
Narrowing a records exception: The Ohio Dept. of Health placed language in the budget bill to make some technical modifications in an existing exemption in the law on records and investigations of child fatalities conducted through the state's Child Fatality Review Program. The problem was that the language is too broad and not case-specific. Open records exceptions always should be drawn as narrowly as possible, and we worked with ODH to get this language modified. I'm optimistic this will be fixed in the budget.
As for why all this stuff is even in a "budget bill," that's a subject for a political science lecture.
Related stories and editorials on concealed carry permit issue: