Complete Story

11/10/2017
2018 ONMA Convention registration opens soon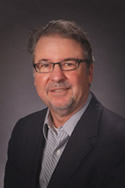 By Dennis Hetzel, President and Executive Director
We're here to whet your appetite today.
Registrations for our 2018 convention will open around Thanksgiving with affordable rates and discounts for multiple attendees from our member organizations. We'll be returning to the Hilton Polaris on the north side of Columbus with tremendous shopping and dining options nearby, including the new Columbus IKEA store.
And this should be one of our best programs in years. As always, we strive for a mix: Smart people who discuss the big picture and lots of presenters who offer ideas you can put into action right away. Here's the lineup:
Wednesday, Feb. 7
Roundtables for editors, advertising executives and circulation/audience marketing leaders: These popular events give you an all-too-rare opportunity to exchange ideas with your peers. We'll also have expert guests to help lead discussions. For example, the editors will hear from Doug Oplinger of Your Voice Ohio and Dr. Tom Wood of Ohio State. Doug is leading a statewide effort that involves the collaboration of multiple print and broadcast outlets to improve coverage of issues that really matter to Ohio citizens. Tom has done powerful research on the importance and impact of fact-checking.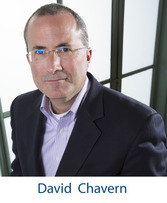 David Chavern, CEO of the News Media Alliance: David will provide a national perspective on the state of our industry in his keynote address. Expect David to talk about NMA's controversial stand that media owners should receive an antitrust exemption to bargain collectively for better terms from the duopoly that controls most of the digital advertising revenue in the world: Google and Facebook.
Research insights: Pulse Research is in the process of completing the first statewide market research on shopping habits and media usage we've done in Ohio since 2011. You'll hear a presentation that I guarantee will provide actionable information to help you grow revenue. The findings will be available to all ONMA members. Then Corey Elliott of Borrell & Associates will provide a national perspective on what the latest research should be teaching local media outlets.
Small papers doing great things: What's the secret sauce? Hear how our weekly newspapers in Yellow Springs and Chagrin Falls consistently achieve excellence. Jeremy McBain, managing editor of the Petoskey MI News-Review will provide the perspective from one of America's best small daily papers, following up on a terrific talk he gave at the America East conference.
Google News Lab training: We're really excited to have Google News Lab trainer Mike Reilley joining us for two sessions – the News Lab's first appearance at a state association gathering. Mike will focus on using mobile tools for journalists on Wednesday. The next day he'll offer more intensive training on multiple tools and tips during an extended session.
Growing digital dollars: Ryan Stephens of BrandForge, an industry leader in native advertising and an AdOhio partner, will talk about how local media outlets of all sizes can "go native." Kirk Dougal, an expert in digital training with APG Media in Athens, will discuss best practices and ideas that really work in targeted marketing.
Drones 101: More and more news outlets of all sizes are using drones. What are the rules and the laws about operating them? What do they cost? How hard are they to operate? You'll hear from an expert in drone training from the Ohio Attorney General's office who trains law enforcement agencies. We'll also have the newsroom perspective from Enquirer Media in Cincinnati. Expect live demonstrations as well.
Weekly newspaper roundtable: No ONMA convention would be complete without this great idea exchange for our weekly members.
Thursday, Feb. 8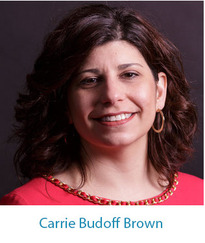 Morley Piper, D-Day landing veteran: My friend and colleague Morley Piper is one of the few living veterans of the landing on Normandy Beach in 1944 that changed history. Morley, still active in his 90s, is the former director of the New England Newspaper Association and part-time leader of our Newspaper Association Managers group. He'll be our breakfast speaker. You won't want to miss his presentation.
Leveraging your brand: Nikhil Hunshikatti of Dispatch Media Group will share GateHouse's research into the habits of millennials. Christopher Quinn of Cleveland.com will focus on monetizing e-newsletters. Michelle Everhart of the Dispatch will explain why the use of audio devices such as Amazon's Echo to deliver news show promise.
Annual Hooper and Collegiate awards: As always, we recognize the great work of the past year from our weekly and collegiate members.
Finding fresh revenue: Kathy Boles of Ogden Newspapers has hot tips on event marketing. Bruce Winges of the Akron Beacon Journal will open your eyes about the revenue possibilities in your archives. Rebecca Capparelli of GateHouse Media will have fresh, compelling promotion ideas.
Security & safety: Unfortunately, we live in a time where you have to worry about everything from securing your loading dock to fighting computer hackers and protecting your reporters at political rallies. Kelly Ruff of the University of Findlay, who trains personnel at ABC News and elsewhere, will talk about physical security on and off site. We are expecting a speaker from the FBI to discuss threats and best practices in cyber-security.
Politico.com editor Carrie Budoff Brown: We'll conclude our luncheon with a talk by one of America's most influential editors. Carrie will discuss life in the crazy world of political journalism and how Politico is building a sustainable digital business.
And there's much more, including presentations to our carriers of the year and our Champion of Open Government award. Save time for our opening evening reception and, yes, bring some extra cash to raise money for our Ohio News Media Foundation by bidding on our auction items.