Complete Story

05/11/2018
Legislative update: Multiple bills pending on sunshine laws, notices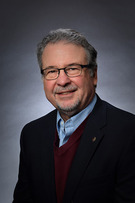 By Dennis Hetzel, Executive Director
Now that the Ohio primary has passed, legislators will return with a backlog of hundreds of bills that either will become law by Dec. 31 or die unless resurrected in the new term that starts in 2019. That includes 36 bills we're following that could impact open meetings, open records, public notices and industry business issues.
No one knows how many of these bills will make it to Gov. Kasich's desk – probably not very many – but some will, and nothing can be taken for granted.
We're also laser-focused on the newsprint tariff situation in Washington. We've helped Ohio members of Congress understand the issue and several are actively supporting our efforts. I'll be with a group of ONMA trustees and others next week in Columbus as we meet (via Skype) with Sen. Sherrod Brown. The summer recess of Congress will be a great time for Ohio publishers to meet with their federal representatives. Let us know if you need anything from talking points to our presence at a meeting.
Meanwhile, below is a list of the bills in the Ohio Legislature that we're watching most closely. The complete Legislative Watch List always is available in the "members only" area of www.ohionews.org.
School bus accidents: House Bill 8 would redact identifying information of minors in school bus accidents. This would block journalist access to critical newsgathering information and be a bad precedent that could lead to more information exempted from incident reports. The bill has passed the House and is in the Ohio Senate. We expect more hearings and have offered amendment suggestions, though we would prefer that the bill not pass at all.
Sealing and expungement: We're opposed to expungement (destruction) of public records and have offered suggestions on best practices when criminal records are sealed. HB 64 involves the well-intentioned idea to help people who are wrongfully arrested by police and never charged.
Delinquent tax notices: We have worked closely with Rep. Scott Lipps whose HB 458 would make the second newspaper publication of delinquent tax lists optional to local government. We believe there is a strong argument to preserve the second publication. The bill is awaiting a second hearing.
Body cameras, etc.: Several bills are pending that involve restrictions on body camera video, images that depict victims and police dashboard cameras. (HB 593, HB 451 and HB 425) The body camera bill is thoughtful; probably one of the country's best. We are opposed to the other two.
Public records requests: We think we're close to achieving a primary legislative goal through an amendment to HB 312. It would revise an outdated provision that makes it impossible to ask the court to award fees in a winning public records case unless the request was made in person or by certified mail.
Anti-SLAPP law: We're still trying to get a second hearing on the Ohio Citizen Participation Act, SB 206. Ohio would join Texas and California as having the nation's best "anti-SLAPP" laws. These laws create an expedited court process to dispose of cases filed to block expression of First Amendment rights.
Sunshine for CVBs? Senate Bill 252 just popped in our radar this week, and I hope some of our newsrooms give it some coverage. It would overturn rulings that it's a conflict of interest for local elected officials to serve on convention and visitor bureau boards. Opponents have noted that these boards are not subject to Ohio's open records and meetings laws even though the primary source of revenue is tax dollars – hotel lodging excise taxes. Adding elected officials to these boards only adds to the need for transparency.