Complete Story

03/27/2020
Reassure your readers by practicing COVID-19 workplace safety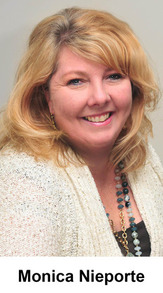 By Monica Nieporte, OMNA President and Executive Director
Answering readers' questions during this pandemic can be difficult. We are used to being able to provide clear answers about our products to our customers. Right now, there is a lot of unknown affecting our business like all others.
Many people this week have asked how to reassure readers that the delivery of their print newspaper is "safe". That is difficult because there are few studies about how long the virus lasts on surfaces and in one study newsprint was not a surface tested.
Of course once the paper leaves your facility, there is the added concern of it being bagged by the carrier or handled through the mail.
Here is what we are recommending:
Follow Governor DeWine's recommendations and space people out as much as possible in your production facility. Do temperature checks as recommended and if anyone appears ill or has a fever – immediately send them home,
Let carriers know these rules by the governor also apply to them because they apply to everyone entering the facility. If they are sick, they cannot continue to deliver the paper. They may think that because they are alone in their vehicle it is ok. It is not ok to have them sneezing, coughing and touching something we are handing to the customer or putting out for sale in stores. While carriers are not employees, we can require them to get a sub until they are well.
Have antibacterial soap, gel, disinfectant available for employees to use during their shift.
So if you're doing the things above, we can be reasonably sure that the product is safe.
Right now, there are no restrictions on mail. Many of our members mail their newspapers and this is another place in the distribution chain where a paper could get contaminated. However, US mail delivery has not ceased. No one has told us not to handle paper currency or touch carry-out containers or food containers handed to us in a drive-thru. What we have been told is we must wash our hands after handling these items. This is the same advice you can give your reader. We can safely say there is no evidence to suggest the virus is transmitted on newspaper or mail. However, it doesn't hurt to wash your hands after reading the paper or opening your mail. If someone is really concerned, they can suspend delivery of their print edition and read your e-edition.
We have also included in today's Bulletin the results of a new study which appear to show that newsprint is safe but again, we caution against anyone making blanket statements "yes it is" or "no it isn't" because the truth is this isn't a widely researched topic. Emphasizing your safety practices will go a long way to reassuring readers.