Complete Story

09/04/2020
Voter education depends on responsible local journalism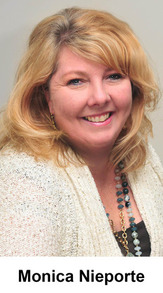 By Monica Nieporte, OMNA President and Executive Director
I have a favor to ask.
Please do a local story on voting. This past week, many registered voters received something in the mail from Ohio Secretary of State Frank LaRose. Some readers may think it is "junk mail" when in fact it is an application for an absentee ballot. However, if they intend to do in-person early-voting or vote in-person on Election Day, they shouldn't fill it out. I am horrified by all of the misinformation and bad instructions circulating on Facebook and sadly, many of your readers believe everything that is shared there. It will only get worse the closer we get to Election Day. Especially, as it would seem some are intentionally trying to get people to not follow the rules so they can say the election was unfair if they don't like the result.
National reporting on this topic isn't specific enough to tell your readers when the Ohio deadlines are, where the local drop box is or whether they can still register to vote and how.
You are the best source for that information but if you aren't providing it, people will seek it elsewhere and therein lies the problem.
Responsible local journalism is very much needed right now. Please make sure that you devote a story to the elections process and please do not put it behind a pay wall. Make it free so it can be shared on Facebook and your paper can help correct some of the absurd misperceptions that people in your community are getting from their friends' Facebook feeds.
All of you have a lot of power to help make sure your communities are informed and this process goes smoothly in the Buckeye State as it has for many years. Education is the best prevention.