Complete Story

06/21/2022
Local officials skirting Sunshine Laws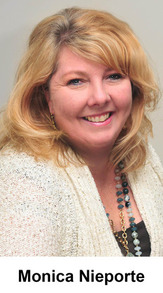 By Monica Nieporte, OMNA President and Executive Director
The ONMA legal hotline has been "hot."
It seems that as we are getting back into a more normal meeting schedule and more in person meetings, some of our local officials have started taking shortcuts as far as Ohio's sunshine laws are concerned.
Some of the recent calls we've gotten included things such as:
School boards not wanting to release salary information for employees of the district.
County commissioners meeting outside of their regular meeting to discuss an employment issue of an appointed county official.
County commissioners telling reporters in a public meeting that they are not to ask questions about a topic they had questions about.
We have definitely noticed an uptick of local officials trying to circumvent Sunshine Laws. Some of this could be ignorance but it seems to be more of a calculated decision that there will be no consequences for doing so therefore they try to push the envelope and see if anyone will call them out on it and are willing to take their chances that any blowback they get won't really affect their standing with their voters.
This seems like a good time for me to remind everyone that the Ohio Attorney General Dave Yost's office has a great resource on this topic. It can be found here.
My advice to you is to be more vigilant about making sure your local officials are following the rules because once they start taking shortcuts they will get into the habit of taking those shortcuts.
Always give your local officials the initial benefit of the doubt. Many violations are not done on purpose. However, once you have pointed out that a violation occurs and there is a repeat offense, you need to also bring it to the attention of the attorney who provides legal advice to the entity involved. This could be the county prosecutor, city law director, village solicitor or school board legal advisor. This person can be a very helpful ally as they have a strong interest in making sure Sunshine Laws are followed.
If you ever need assistance in this area, please reach out and let us know.